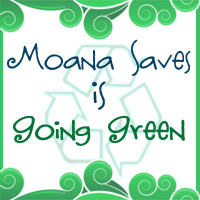 Living on an island can shape our perspective about how our lives impact the planet and either positively or negatively affect sustainability. We're not suggesting that we are green experts. Rather, we are interested in highlighting how we think, shop and spend can evolve so that we can sustain the earth's future for our kids. Plus we're looking at some really cool stuff! Stay tuned!
Have you ever had pantry moths? If you've had these pests in your home pantry you would definitely know it. They are little brown moths that are attracted to whole grains, cereals, rice and even dry pet food. Besides being a nuisance these little pests are
terribly
hard to get rid of. Growing up in California I remember my mom was always trying to rid our pantry of moths and she even kept a small hand vacuum next to the pantry door so that anytime she saw a moth she could quickly vacuum it up.
Terro's pantry moth trap is a great product because it uses no harmful chemicals or insecticides but scientifically speaking it's a guaranteed success if you have a moth problem. Why? Because the trap relies on the basic "birds and bees" for moths by using a pheromone lure. Quoting my organic chemist husband: "Pheromones are chemicals that induce a response or a change in another member of the same species and is the medium in which species communicate with each other for varying purposes." Too much science talk? Basically the pheromone lures the male moth to the fly trap because he thinks he smells a female. Once the moth is in the trap it gets stuck to the fly paper and you are one step closer to being moth free! (I told my mom about these traps and she has already placed an order for her own set of traps. No more pantry vacuuming!)
We recently had an infestation of pantry moths in our brown rice so I jumped at the chance to review Terro's product. Unfortunately, my work of thoroughly cleaning and sealing grains in our pantry must have been too thorough because I haven't caught (or seen) a moth these past few days. I can say that setting up the trap is really easy. All I had to do was fold the trap on the fold lines, peel the paper back to reveal the sticky side, place the lure on the trap and form it into a triangle.
Terro has a great video detailing the moth trapping process shown below:
SHOP:
Order your own Terro Pantry Moth Trap online
HERE
GIVEAWAY:
2 Moana Saves Readers will receive a Terro Pantry Moth Trap package which includes two glue traps and two individually wrapped pheromone lures. To enter b
ecome a Networked Blogs follower of Moana Saves (in the sidebar).
To earn an additional entry, do one (or all) of the following and leave a separate comment for each thing you do:
1.
Follow
Moana Saves on Twitter
.
2.
Subscribe to the Moana Saves feed via RSS reader and/or email updates (in the sidebar).
3. Like the
Moana Saves Facebook page
.
4. Become a Google Friend Connect follower of Moana Saves (in the sidebar).
Only one person per email/household/IPaddress can enter this giveaway. He/she must be 18+ years old and reside in the U.S. This giveaway ends on April 1st (no foolin!) at 11:59 PM HST (Hawaii Standard Time). One winner will be chosen randomly via Random.org. I will notify the winner via email and he/she must respond to claim the prize within 48 hours or I will draw another winner.
I was not compensated for this post although I did receive product samples from Terro via the Family Review Network to facilitate my review. Any and all opinions are my own.