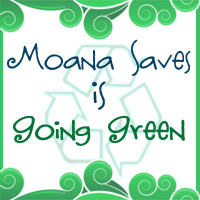 Living on an island can shape our perspective about how our lives impact the planet and either positively or negatively affect sustainability. We're not suggesting that we are green experts. Rather, we are interested in highlighting how we think, shop and spend can evolve so that can sustain the earth's future for our kids. Plus we're looking at some really cool stuff! Stay tuned!
Have you heard of a Skoy Cloth? A
SKOY cloth
is a ...
100% biodegradable
Absorbent
Re-usable
European-made
Clean
and Fun… Multi-use cloth.
And there's more exciting news about Skoy Cloth! It is:
100% biodegradable because it is made from a natural cotton and wood-based cellulose pulp.
A chlorine-free product using water-based colors and inks.
After an independent composting test, SKOY cloth broke down completely within 5 weeks.
A durable product due to the reusability factor and can last months.
Using a SKOY cloth is equivalent to using 15 rolls of paper towels in an average home making it the obvious choice for your wallet and the environment.
The SKOY cloth has an absorption factor of 15x its own weight.
Imagine using 15 sheets of good-quality paper towels at once… This is how a wet SKOY cloth will feel in your hand.
The SKOY cloth is long-lasting because of the wash ability feature. It dries quickly, so it is not a breeding ground for bacteria. Have you ever used your sponge, then smelled your hand and it reeked of horrible bacteria? That will never happen again if you microwave your SKOY cloth regularly.
It is also dishwasher and washer/dryer safe. Cleaning your SKOY cloth will keep it healthy and germ-free. Please see Use & Care for instructions.
The cool and unique designs will make cleaning fun!
I cleaned our kitchen with a Skoy, wiping all of the counters and using my Skoy cloth with a liquid cleaner on the sink to disinfect it. The Skoy is thinner than a sponge and thicker than a paper towel. I've also thrown the Skoy into the dishwasher for quick cleaning. This is one product that makes switching your default option to green pretty easy. Plus they're so cute that my 9 yr old wanted to use it—high five for cool designs!
SHOP
: You can buy your own pack of Skoy cloths
here
or find your preferred e-tailer or retailer who sells Skoy
here
.
WIN
: The Skoy folks have sent me a four pack of Skoy cloths for one lucky Moana Saves reader. To earn a mandatory entry, leave a comment telling us one way you've substituted a green product or process for something you used to use or do that was no eco-friendly.
To earn an additional entry, do one (or all) of the following and leave a separate comment for each thing you do:
1. Become a Networked Blogs follower of Moana Saves (in the sidebar).
2. Follow
Moana Saves on Twitter
.
3. Tweet about this giveaway (limit one tweet per day) using the following:
#Win a SKOY cloth 4-pack from @Skoycloth and @moanasaves #giveaway ends 4/3 http://bit.ly/fMfRzu
4. Subscribe to the Moana Saves feed via RSS reader and/or email updates (in the sidebar).
5. Like the
Moana Saves Facebook page
.
6. Like the
Skoy Facebook page
.
7. Become a Google Friend Connect follower of Moana Saves (in the sidebar).
Only one person per email/household/IPaddress can enter this giveaway. He/she must be 18+ years old and reside in the U.S. This giveaway ends on Sunday, 4/3/11 at 11:59 PM HST (Hawaii Standard Time). One winner will be chosen randomly via Random.org. I will notify the winner via email and he/she must respond to claim the prize within 48 hours or I will draw another winner.