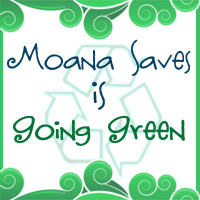 Living on an island can shape our perspective about how our lives impact the planet and either positively or negatively affect sustainability. We're not suggesting that we are green experts. Rather, we are interested in highlighting how we think, shop and spend can evolve so that we can sustain the earth's future for our kids. Plus we're looking at some really cool stuff! Stay tuned!
"What if I got outside every single day, and what if I could get my kids to come along? It would be easier to pull this off in the middle of summer, but what if we did it all year round, no matter what the weather was like?"
These are Rebecca Cohen's words in the introduction to her book 15 Minutes Outisde, 365 Ways to Get Out of the House and Connect with Your Kids. At the time when Rebecca had this outdoorsy idea she and her husband had demanding corporate jobs and it seemed the moments she was at home were spent indoors rushing from one demand to the next, leaving her at the end of the day feeling exhausted and unfulfilled in regards to time spent with her children. Well, I'm not a working mom but I can definitely relate with the life of running around without really spending time with my kids outside.
After reading this book I think I can honestly say that it's my new best friend. 365 ideas of how to spend meaningful time with my kids outside? This translates to: 1) bonding time with my children 2) cleaner house because we're outside! 3) getting the wiggles out 4) great health benefits 5) increased appreciation of nature 6) low to no cost entertainment ... and the list goes on and on. This book's worth is priceless!
Last week was spring break and I took the opportunity to try a few of the book's ideas on my kids. Our first favorite was "get to know a tree" where one person closes their eyes and another leads them to a tree where they use their sensory skills (excluding sight) to observe the tree. That person is then led to a central location where they open their eyes and try to guess what tree they touched. My kids loved trying to fool Mommy with this fun activity. Our second favorite activity, one that I'm sure we'll continue with for months to come, was creating a nature journal. My kids loved writing short stories of our adventures, journaling interesting seeds or leaves they found, describing and drawing pictures of new birds or bugs, etc.
15 Minutes Outside is filled with thought-provoking ideas on how you can spend time outdoors with your children. The book is broken into 12 chapters with month headings with an activity per day of the month. To keep things interesting the author includes random highlighted text boxes that help you reevaluate your time spent outdoors and make it better than it already is. There are ideas for all seasons, genders, ages, locations, etc. I highly recommend the purchase of this book to any mother, grandmother, aunt or even babysitter who is looking for new and innovative ways to enjoy time outdoors with children.
SHOP:You can purchase 15 Minutes Outside at Amazon
or any other bookseller, online or otherwise.
WIN: One lucky Moana Saves reader will win his/her own copy of 15 Minutes Outside. For your mandatory entry, leave a comment telling what your favorite outdoor activity is.
To earn an additional entry, do one (or all) of the following and leave a separate comment for each thing you do:
1. Become a Networked Blogs follower of Moana Saves (in the sidebar).
2. Follow Moana Saves on Twitter.
3. Tweet about this giveaway (limit one tweet per day) using the following:
#Win 15 Minutes Outside by Rebecca Cohen from @moanasaves #giveaway ends 4/5 http://bit.ly/h61PRU
4. Subscribe to the Moana Saves feed via RSS reader and/or email updates (in the sidebar).
5. Like the Moana Saves Facebook page.
6. Become a Google Friend Connect follower of Moana Saves (in the sidebar).
Only one person per email/household/IPaddress can enter this giveaway. He/she must be 18+ years old and reside in the U.S. This giveaway ends on Monday, 4/4/11 at 11:59 PM HST (Hawaii Standard Time). One winner will be chosen randomly via Random.org. I will notify the winner via email and he/she must respond to claim the prize within 48 hours or I will draw another winner.
I was not compensated for this blog post although I did receive a free copy of the book. Any and all opinions here are my own.