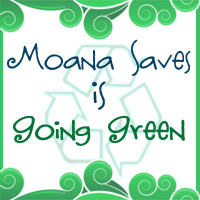 Living on an island can shape our perspective about how our lives impact the planet and either positively or negatively affect sustainability. We're not suggesting that we are green experts. Rather, we are interested in highlighting how we think, shop and spend can evolve so that can sustain the earth's future for our kids. Plus we're looking at some really cool stuff! Stay tuned!
Oh, dear. I went and did it again. I began to psychoanalyze my 14-year-old niece and she was not pleased at all. (Me: And how do you feel about that?" Her: "Um, if you couldn't tell, I am reading this book and not answering you ON PURPOSE").
It's hard to be me. All I want to do is share my
infinite wisdom
about how to solve the world's problems because
no doubt
, I've got answers! Oh boy, do I have answers. But whether or not my analysis is accurate, I don't think I've mastered the art of delivery. My forthright way of communicating works in my marriage (my husband LOVES that about me) and in my friendships (my friends love that about me) and in my job (ok, not so much with the loving, but kind of with the respect). Remind me to tell you about the time that while my boss was addressing a serious issue at work in a diplomatic way, I was all, "He's an incompetent ass and needs to be fired."

And where do you think that landed me? While everyone else was busting up laughing, I got the "actively ignore her" treatment from my boss. Being a straight shooter, as useful as it seems at times, can also trigger folks into a frenzy of annoyance to the point where the actual message gets lost in the feelings of defensiveness. Which actually says more about me than them. And what I mean by that is, I am usually the one that is triggered, hence the "he's incompetent" remark and this in turn can trigger others.
Ok, I'm dizzy now.
And hence, we get down to the review.
I love my
Karma Collection
Chicobag
. I was just at our local Farmer's Market all fooling myself into believing that I was going to learn to make Papaya Salad for me and my nieces so like I do every time I go, I brought the Chicobag knowing that the hugeness that is the green papaya would fit in the bag along with my other veggies.
Because this bag is big. See the photo? With the yoga mat and the water bottles and the magazines, and the . . . is that a loofah?
Anything can fit in this bag. Forty pounds of anything! And then it can rumple up into a small pouch after it's had a workout. I wish I could do the same . . . But one note: it's a tad bit flimsy. It doesn't stand upright like it appears to in the photo. To me, that is offset by the fact that I can carry this bag in my purse and even in my car's ash tray.
So my review is this: get the bag. You'll use it for lots of things and enjoy the convenience of being able to carry it with you anywhere you go.
Sad ending to this story: I chickened out on making the papaya salad.
Happy ending to this story: I scored a gob of broccoli and bags of hydroponically grown lettuce at the Farmer's Market!
Sad ending to this story: I didn't have make up food for my long suffering niece.
Happy ending to this story: I think she forgave me anyway.
SHOP
: You can shop the whole range of ChicoBags
here
. Or you can use
the store finder
to find the nearest brick and mortar store that carries ChicoBag products.
WIN
: ChicoBag is offering one lucky Moana Saves reader their own ChicoBag from the Karma Collection so you can go green in style.
To earn a mandatory entry, become a Google Friends Connect follower of Moana Saves (in the sidebar) and leave a comment saying you've done so.
To earn an additional entry, do one (or all) of the following and leave a separate comment for each thing you do:
1. Become a Networked Blogs follower of Moana Saves (in the sidebar).
2. Follow
Moana Saves on Twitter
.
3. Follow
ChicoBag
on Twitter.
4. Tweet about this giveaway (limit one tweet per day) using the following:
#Win a Karma Collection ChicoBag from @ChicoBag and @moanasaves #giveaway ends 3/30 http://bit.ly/e7v4Ct
5. Subscribe to the Moana Saves feed via RSS reader and/or email updates (in the sidebar).
6. Like the
Moana Saves Facebook page
.
7. Like the
ChicoBag Facebook page
.
Only one person per email/household/IPaddress can enter this giveaway. He/she must be 18+ years old and reside in the U.S. This giveaway ends on Wednesday, 3/30/11 at 11:59 PM HST (Hawaii Standard Time). One winner will be chosen randomly via Random.org. I will notify the winner via email and he/she must respond to claim the prize within 48 hours or I will draw another winner.
I was not compensated for this post although I did receive product samples to facilitate my review. Any and all opinions are my own.