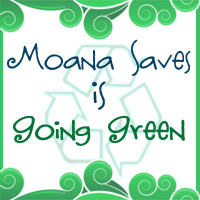 Living on an island can shape our perspective about how our lives impact the planet and either positively or negatively affect sustainability. We're not suggesting that we are green experts. Rather, we are interested in highlighting how we think, shop and spend can evolve so that can sustain the earth's future for our kids. Plus we're looking at some really cool stuff! Stay tuned!
Between disposable diapers and feminine hygiene products going into landfills, if we replaced them with cloth, non-disposable, earth-friendly substitutes, we'd be way ahead of the game. So I was excited to try
Sckoon's 100% organic cotton menstrual pads
. These isn't your grandma's feminine hygiene. Sckoon organic cotton menstrual pads are cute! But best of all they're functional!
Sckoon pads come individually wrapped with the actual holder and liner packaged together. All Sckoon Organic Cotton Pads have all of the following benefits:
100% certified organic cotton down to the threads
Nickel free snaps to prevent allergic reactions
Dyed with metal-free, low impact dyes
Each holder comes with one liner
Size 10"(25.5cm) long, 7.5"(19cm) wing-to-wing
Liner size 9.5" x 8.3" (23.5 cm x 20.5 cm)
100% Egyptian organic cotton made in Egypt
How do they feel? The 100% organic Egyptian cotton is very soft and I love how long the holder/liner is. As the Sckoon site promises, these pads are easy to use and really I found you don't really have to change out the holder,
just the liner to stay clean and fresh. Sckoon offers a tutorial, buying guide and FAQ for using cloth pads
here
.
Initially the cost of cloth pads may seem a bit high but Sckoon shows you how you can actually save money by using cloth menstrual pads: "On average, a woman spends $7.50 per month on disposable pads, which can quickly add up. That's around $90 dollars per year. Multiply that by the six years that Sckoon Organic Cotton Pads can last and you're out $540. Most women who make the switch to Sckoon spend around $119 in a start-up package**, leaving you with a whole lot of cash in your pocket for something more fun." Sounds good to me!
Another seeming obstacle to using non-disposable pads is that there are extra steps
involved in caring for them. But really they're quite easy to take care of. I designated a lidded bucket for my pads and then during my time the bucket had water with some detergent in it. I would throw the pads in there as I used them and changed out the water once a day. When I no longer needed them, I tossed it all in the washing machine and then into the dryer. I imagine if you want your pads to last longer it would be better to air dry them. But it was easy-peasy to care for them and I love how Sckoon's website offers a LOT of information about their products, how to use them and how to care for them. And while the non-disposables may seem to take more time and money, after the first time you use them, they actually
save
time and money.
SHOP
: You can purchase Sckoon 100% organic cotton pads
HERE
as well as 100% organic cotton baby clothes and diapers.
WIN
: Sckoon is offering one lucky Moana Saves reader one
value day set
of 100% organic cotton menstrual pads to try for herself! For your mandatory entry in this giveaway, tell us one thing you'd like to work on to make your life more green and sustainable.
To earn an additional entry, do one (or all) of the following and leave a separate comment for each thing you do:
1. Become a Networked Blogs follower of Moana Saves (in the sidebar).
2. Become a Google Friends Connect follower of Moana Saves (in the sidebar).
3. Like
Moana Saves on Facebook
.
4. Like
Sckoon on Facebook
.
5. Follow
Moana Saves on Twitter
.
6. Follow
Sckoon on Twitter
.
7. Tweet about this giveaway with the following (once a day max):
#Win Sckoon 100%organic cotton menstrual pads from @Sckoon and @moanasaves ends 4/11 http://bit.ly/h3aJAL
Only one person per email/household/IPaddress can enter this giveaway. He/she must be 18+ years old and reside in the U.S. This giveaway ends Monday, 4/11/11 HST (Hawaii Standard Time). One winner will be chosen randomly via Random.org. I will notify the winners via email and they must respond to claim the prize within 48 hours or I will draw another winner.
I was not compensated for this post although I did receive free product samples to facilitate this review. Any and all opinions are my own.