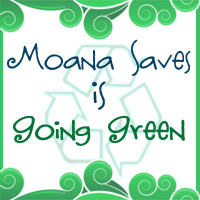 Living on an island can shape our perspective about how our lives impact the planet and either positively or negatively affect sustainability. We're not suggesting that we are green experts. Rather, we are interested in highlighting how we think, shop and spend can evolve so that can sustain the earth's future for our kids. Plus we're looking at some really cool stuff! Stay tuned!
It's one thing to use environmentally friendly bags as a way to show your commitment to preserving the Earth's resources. It's quite another to take one on the go because it's so.dang.cute. I received a
Zig Zag City Saky
and the
matching Sakcessories
pouches for our Going Green Guide.
After I opened the package, I unfolded the City Saky and hung it over a chair to let some of the wrinkles out. (That's right, it's THAT humid in Hawai'i) The next day when I went to look for it, it was gone. Poof! In my house, that usually means that First Born
has snaked it out from under me. Which is what she did. She was showing off the Zig Zag City Saky in the halls of the local high school. And that means that the Saky wins the "I live to be cool" teenage award. Not only are the Saky Sacks adorable, they are Squishable, Scrunchable Squashable, Ultra-Compact and Portable with a patent pending design made from DuPont™ Tyvek ® . The
City Saky
and the larger
Saky Weekend
are
I love the matching Sakcessories, two pouches that clip on to the bag so that your bag is both a purse (with the Sakcessories) and a carry-all bag. In fact, I've been using the Sakcessories as my "purse central" with my wallet, keys, etc that I can move between my Saky and my work bag. Another thing I love about the Saky bags are the prices. The City Saky retails for $20 and is a sizable bag measuring 15" x 14" x 7.5". The larger size,
the Saky Weekend
, is $25 and measures 15" x 18" x 7.0". These Saky bags will still be stylish and functional long after you purchase them (kind of the exact opposite of supermarket plastic bags). And if you have a 14 yr old daughter like I do, you can play hide and seek the Saky Sack or just give up and let her claim it so you can get a new one. (I'm leaning toward the second option myself.)
You can purchase a Saky Sack along with the Sakcessories
here
.
And right now through 4/5/11, you can use the promo code ALOHA and get 25% off your Saky Sack order!
I was not compensated for this post although I did receive a product sample to facilitate my review. Any and all opinions here are my own.