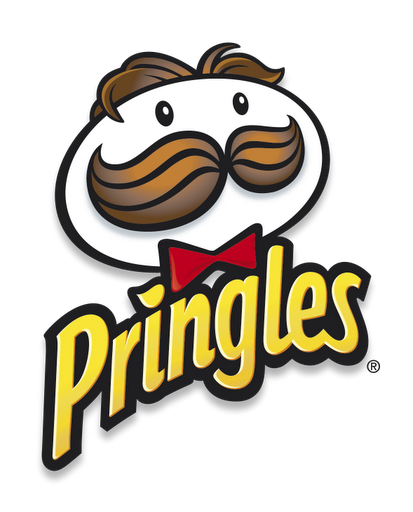 Have you ever tried growing zucchini? Last year I was ambitious and I planted not one but 6 zucchini plants. Little did I know how robust a plant zucchini is! By mid-summer we had squash in boxes on street corners with "FREE" signs in an attempt to thin our large supply. Needless to say I learned many new and delicious ways to cook with zucchini.
One afternoon snack I grew up eating was an egg & flour dredged zucchini that is then fried on the stove top. This simple recipe satisfied the 10 year-old me but now that my food experience has expanded I think the simple egg/flour mixture lacks flavor and tends to create a soggy product. When Pringles sent me a tube of their original potato skins I decided I wanted to find a new and improved way to serve my sliced squash. The Verdict: using original flavored Pringles as a breading substitute is brilliant!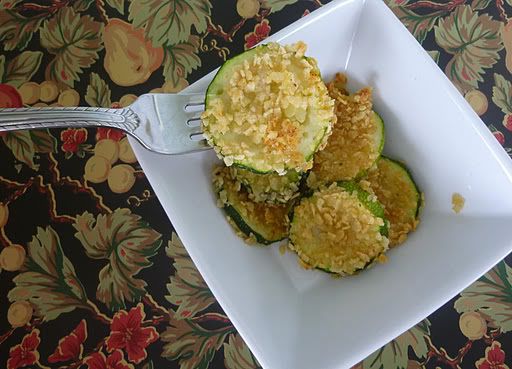 Pringle-Crusted Baked Zucchini
An Original Recipe by Jayne at The Dish List
1 zucchini, sliced into 1/4 inch thick slices
1 egg
2 Tablespoons milk
1 can (6.41 oz) of Pringles Original Potato Crisps
2 Tablespoons all-purpose flour
a shake of chili powder
olive oil
1 crushed garlic clove
Preheat your oven to 375 degrees Fahrenheit.
In a small bowl combine the egg and milk, mixing thoroughly before setting aside. In a food processor combine the flour, chili powder and Pringles. Pulse the Pringles mixture until you have a fine grind, then set aside. In a third bowl combine 1/4 cup olive oil with a crushed garlic clove. Pour enough of the garlic-oil mixture into your rimmed baking pan to thinly coat the bottom.
Take a slice of zucchini, dredge in the egg mixture and then the Pringles flour mixture. Set each coated zucchini slice in the oiled pan. When the pan is filled bake at 375 for 10 minutes, flip the zucchinis and bake for another 10 minutes. Serve warm.
The combination of the salty and crispy Pringles and the 'zippy' chili powder makes for a very flavorful crust that is baked, not fried. Pringles has inspired me with so many new breading recipe ideas! Besides another squash recipe (Pringle-crusted eggplant is next on my menu list!) I could coat chicken tenders in BBQ flavored Pringles or fish pieces in Salt and Vinegar Pringles. The Pringle possibilities are endless! Hurry out and purchase a tube of Pringles at your local grocer and you too can enjoy some delicious breading fun!
I was not compensated for this post although I did receive product samples to facilitate my review. Any and all opinions are my own.