This post brought to you by
Pier 1 Imports
. All opinions are 100% mine.
Dear Santa,
Now that my style has evolved away from "yard sale shabby" and moved closer to funky contemporary, we just need to get the husband on board. I'll work on getting him to throw stuff out so that we don't end up on an episode of Hoarders while you help me with this wish list of
holiday gifts
. Santa, I've been very good this year! So good that I think I deserve to read by the light of this set of Iron Rings Lamps, don't you? Only at Pier 1, Santa, only at Pier 1!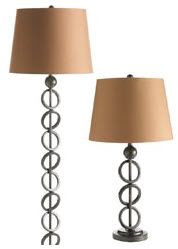 Or if we don't get much decluttering done, why we can store stuff behind this lovely Semar Floor Screen available at
Pier 1
. So many choices, so few Christmases!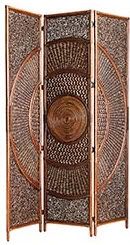 Don't forget, Santa, that you and all of the other holiday shoppers, during the months of November and December, can support Toys for Tots by dropping off an unwrapped toy and/or making a cash donation at the register while shopping at Pier 1. Another way to spread holiday cheer is by liking Pier 1 Imports on Facebook. For every new fan they get, they will donate $1 to Toys for Tots. Some win-win peace on Earth, goodwill to men, Santa! (and cool Pier 1 stuff for my house!) I know, I know: Cheer 1 Imports, Snow Time like the Present!